The Napa Wine Shipping company believes in making direct-to-consumer wine fulfillment affordable. Our company does this by providing you a simple online platform for processing wine shipping needs that is less expensive, and at the same time it delivers seamless customer service. 
We know your wine is your passion, so let us offer you a tool to enhance your business practices.
We are Napa County's Self proclaimed... most User Friendly Mobile Wine fulfillment Platform!
Our goal is to be the most cost efficient mobile shipping solution for DTC wine fulfillment in Napa County. The Napa Wine Shipping company accomplishes this by shipping in bulk, so that we can collectively pass along the savings to our clients. 
We take work flow and waiting in lines off your to-do list, which allows businesses like yours to gain traction, save time, and most importantly, save money on wine fulfillment.
Contact Us any time, as we would love to meet you and learn about your wine program!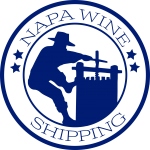 We Make in house Shipping
Easy as 1-2-3!
Here's How It Works...
Get the Best Deals on Shipping
You got questions?
We got answers!
Shipping has never been easier.
just set up an account and start fulfilling your orders!
What is the monthly fee to use this service?
We charge $19.99 per month for access. This is a membership fee that enables you private and direct access to your own company shipping portal online.
How much does it cost to ship?
It is well known that shipping fees vary by state, and most shipping companies provide rates to customers based on state or shipping zone.
We offer live, negotiated rates updated by the millisecond by UPS. You will always find the cheapest most reliable rates directly linked to the UPS API.
What if I need to change an address after a package ships?
We all know sometimes customers give us the wrong address. We will manage tracking down the order and updating for you.  However UPS charges $20.00 per address change after a package has been shipped. 
Can I schedule a weekly pickup?
Yes! We do our best to make getting your wine to your customer easy. Above all, our goal is to provide Napa Wine Businesses with a tool that produces group savings on shipping fees, as well as time, by streamlining efficiencies in your post-purchase delivery operations.
Can anyone ship with you?
No. Unfortunately, we are only permitted work with ABC-licensed Napa Valley based businesses with active liquor licenses. This enables us to ship as a 3rd party logistics partner in which we process all shipments using our licenses.  We are happy to discuss any specifics further. Just contact us!
As soon as you select the box size and check out, you can immediately print the label and ship.

nationwide
shipping

Best discounts
on Shipping

100% Secure
Stripe Payments